Charcoal Grill and Ramen "ISEKURA"
You can enjoy grilling popular meat and seafood on the charcoal grill set on your table.
Isekura is a casual Izakaya offering various menus such as Ramen Set Menus (main, side, rice, soup) and other dishes.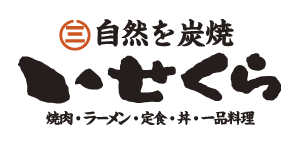 Charcoal Grill and Ramen "ISEKURA"
Address: Noboribetsu Onsen 71, Noboribetsu-shi, Hokkaido 059-0551
Tel: 0143-84-3123
Open : 18:00〜26:00
Holidays: No scheduled holidays
Number of seats: Counter 7 seats, 8 Tables, Total 40 seats
No credit card accepted.
When alcohol is ordered, there is a service charge of 300 yen.
Menu / Set Menu , A La Carte
Menu / Charcoal fire , Ramen
Menu / Drink